/
/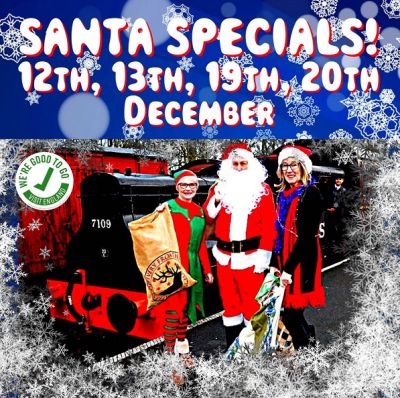 Charley Davies
Santa Trains - a small number of compartments still on sale for the 20th December.
Get Christmas off to a magical start by enjoying a train ride behind our resident steam locomotive and meet Santa. Saint Nicholas will be coming all the way from the North Pole to visit Midsomer Norton and greet the children.
Tickets are still available, although compartment tickets for Sunday 13th December are now limited. There are still lots of spaces available in our socially distanced open carriages for four people to travel together and for children to be able to meet Santa.
Please book tickets via our website. Book tickets
Full details. Full details
Published By:
Somerset & Dorset Railway Heritage Trust 14th November, 2020