/
/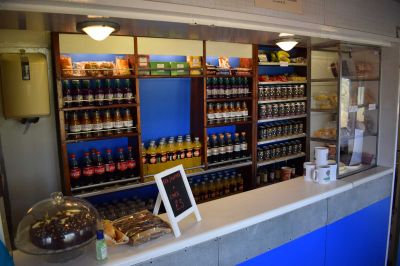 P Stevenson
Station Buffet – Reopening – 20th July.
The buffet will be open on a Monday, Thursday, Friday and Saturday between the hours of 10:00-14:00 hrs.
Please note that due to the current Covid-19 restrictions we will be offering outside seating only on our patio area and all visitors will be requested to conform with social distancing guidance.
Hand sanitiser will be available for visitors to thoroughly clean their hands
If you, or any members of your party, are displaying symptoms of Covid-19, please do not visit.
In order to conform to the Governments 'track and trace' policy it will be necessary for the lead visitor in your group to leave their name and address /postcodes details at the buffet in the event that they need to be contacted at a later date.
Follow all signage and guidance from staff
Toilet facilities will not be available at this time and you will only be permitted access to the patio area and buffet facilities when you visit. The remainder of the station site will be closed to visitors at this time.
We will be operating both contactless card payment and cash options for the catering.
Please dispose of all litter in the bins provided.
Once we commence operating trains again the station buffet will also be open on a Sunday.
Published By:
Somerset & Dorset Railway Heritage Trust 9th July, 2020