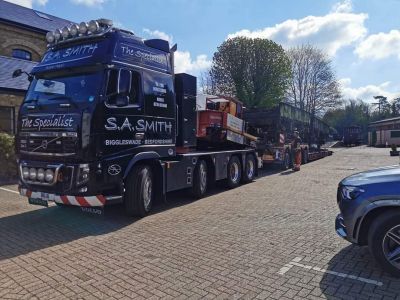 Anon
BR Grampus Ballast Sleeper wagon DB 985126
This 20 Ton steel open wagon was built in 1953 by the Butterley Works to Diagram 1/572, Lot 2362.
It was designed specifically for use by the railways Civil Engineers so were never part of the revenue earning fleet. The D prefix to the number denotes that it was for Departmental use. The Grampus has drop sides so that materials can more easily be hand loaded or unloaded which is further helped by two removable stanchions on each side. The two top planks at each end are also removable
Sleepers can be stacked across the floor or crossing timbers along its length.
The Grampus wagon was used all over the railway network.
This example is unfitted. For many years it was based on the Mid-Hants Railway but was bought in 2021 and moved to Midsomer Norton the same year.
Once restored it will be used for its designed purpose by the Permanent Way team to assist in the maintenance of the S&D.