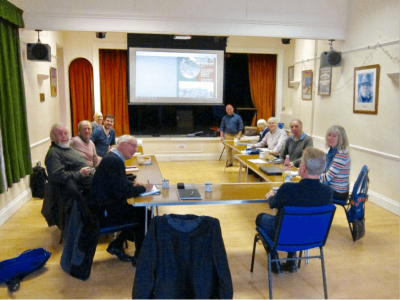 A Vision for a brighter future
For several months now the Trust have been working with a consultancy company – Context Logic - on the preparation of a combined Outline Planning Application and Vision document which sets out the Heritage Trusts ambitions to both develop the Midsomer Norton station site and also the ambition to extend the line.
Trustees and Company Directors receiving a final briefing on the OPA and deciding to submit the application.
The Trust and Company are in agreement that in order to expand both the facilities at Midsomer Norton and the expansion of the running line that we must embrace new business opportunities and also expand those currently open at the station. Amongst the proposals that the Trust have included in the OPA are an improved café/bar, heritage craft units and a small number of apartments for volunteer / tourist use. The Trust is committed to improving the facilities on site to provide an enhanced visitor experience and also provide social, economic, health and connectivity benefits to Midsomer Norton and the surrounding communities.
The OPA also includes planning for a new carriage and locomotive maintenance shed which will provide better workshops and training facilities. The Trust is exploring the commercial use of these premises and the option to create a number of employment opportunities in the town.
The Trust is very keen to maintain the heritage value of the unique station site at Midsomer Norton and to this end the development work undertaken at the site will be in keeping with the buildings already in situ.
At a planning meeting on the 3rdNovember, Trustees and Company Directors voted unanimously for the outline planning application to be submitted to BANES planning department. The OPA will –once granted – permit the Trust to undertake planned development and building work over the coming years.
At the same time as the OPA was submitted, a major stakeholder engagement exercise commenced with key Politicians and Financial people being informed of the plan and further details provided to them. To date, we have received a tremendous amount of positive feedback, together with offers of assistance and support – both political and financial - to assist the Trust with making these plans a reality.
Further details will be provided at a number of staff briefings being arranged for volunteers. Further website updates to follow.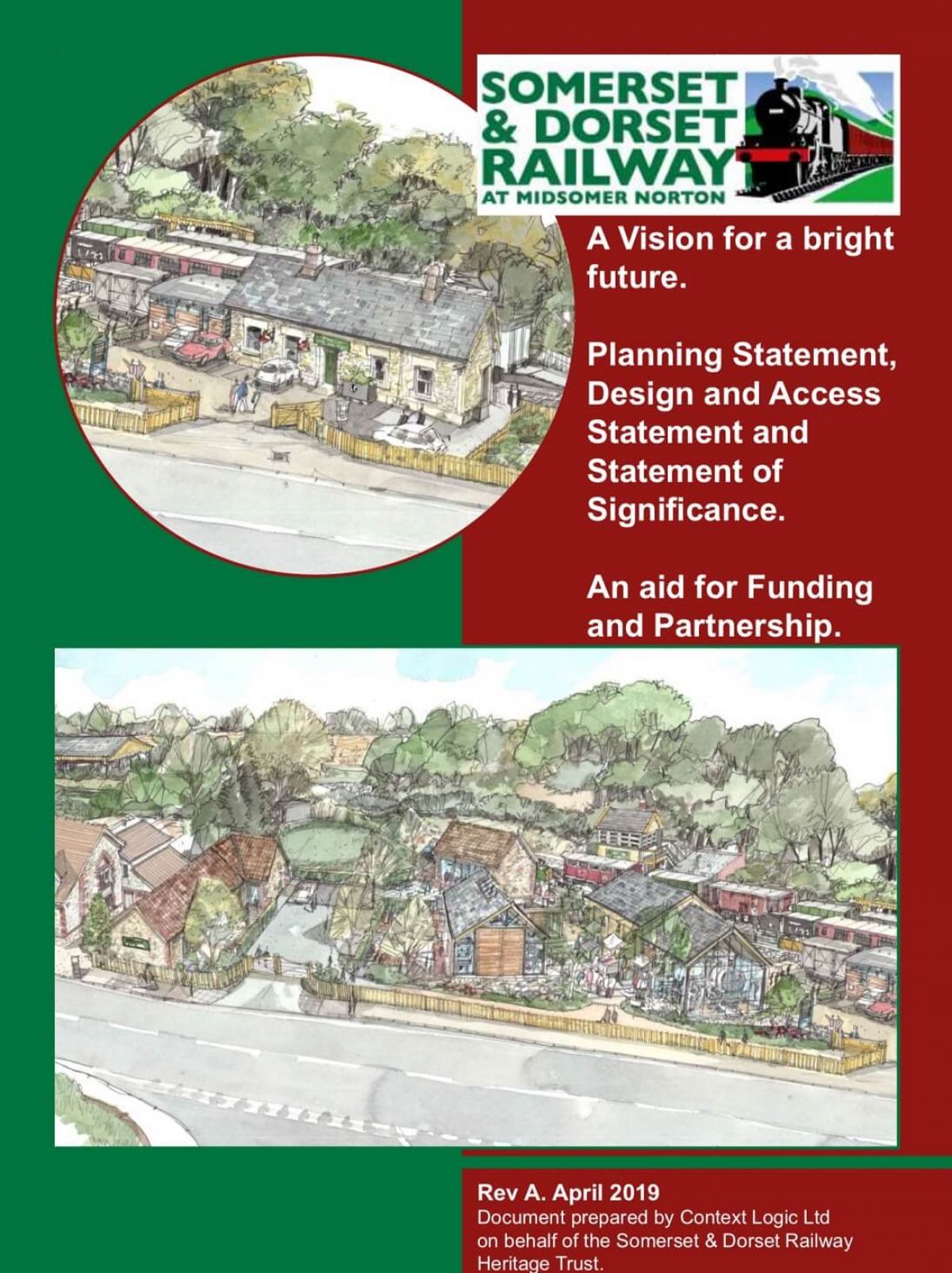 Published By:
Somerset & Dorset Railway Heritage Trust 12th November, 2018