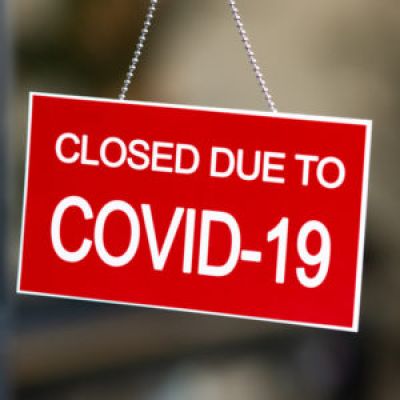 Anon
Covid Update - Lockdown 3.
Information for all volunteers - Company Chairman Matt Cornborough:
"The Covid 19 sub-committee has been reconvened to determine our approach to this evolving situation.
The site is closed to the public.
Security patrols are in place and will commence from Saturday 9th Jan.
It is recognised there is a need to address Essential Maintenance Work as we want a railway that poses no danger to the public whilst we are not running but also needs to be ready to operate safely and reliably when we are allowed to return to operation. At this stage that return would be no later than Easter weekend (Easter Sunday 4th April) which is 13 weeks away at this point. Our intent is to operate every weekend from that time so the railway has to be fit for purpose by that point assuming we are allowed to operate at that time.
Therefore for the whole of January, there will be a maximum of 4 people on-site at any one time. This limitation will apply to all workgroups and it is the responsibility of HoDs to ensure numbers are not exceeded. There is no pressure on any individual to attend site and each person's view will be respected. Volunteers should only attend site in order to undertake work planned and agreed by their HoD, they should not attend for social reasons only. We MUST continue to operate in a Covid secure manner. It is paramount that if any volunteer feels unwell in any way they should not attend site. Remember this virus is capable of killing you and a fellow volunteer.
A standard "Travel letter" for volunteers to carry with them when they are travelling to/from site if they are challenged is attached to this E-mail.
Work team allocated days would be as previous;
Monday - Carriage team/Operations team
Tuesday - Gardens team
Wednesday - Unallocated
Thursday - Engineering team
Friday - S&T
Saturday - Unallocated
Sunday - PW"
It is very important that volunteers speak to the relevant Head of Department if you wish to attend site on one of the above dates. You must not go on site without confirming and gaining permission from the HoD as we must keep the volunteer numbers to the agreed number of 4.
Published By:
Somerset & Dorset Railway Heritage Trust 10th January, 2021