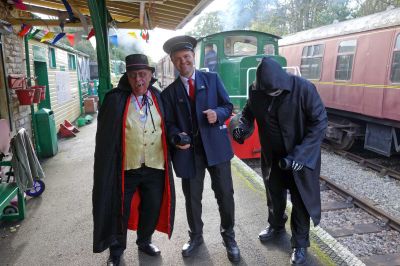 PS
Halloween at Midsomer Norton Station
Volunteers at the Somerset and Dorset Heritage Railway at Midsomer Norton were delighted at the performance of visiting steam locomotive "Kilmersdon" at their special Halloween Event on October 29th. Apart from the train ride behind Kilmersdon visitors were invited to dress up as witches, ghouls and other scary things as did the staff round the Station. Skeletons and witches were spotted and even a lady carrying her own head. Children had fun doing the activities on the platform and the Halloween trail. The event was very well attended and three additional return services to the end of the line were run to meet demand!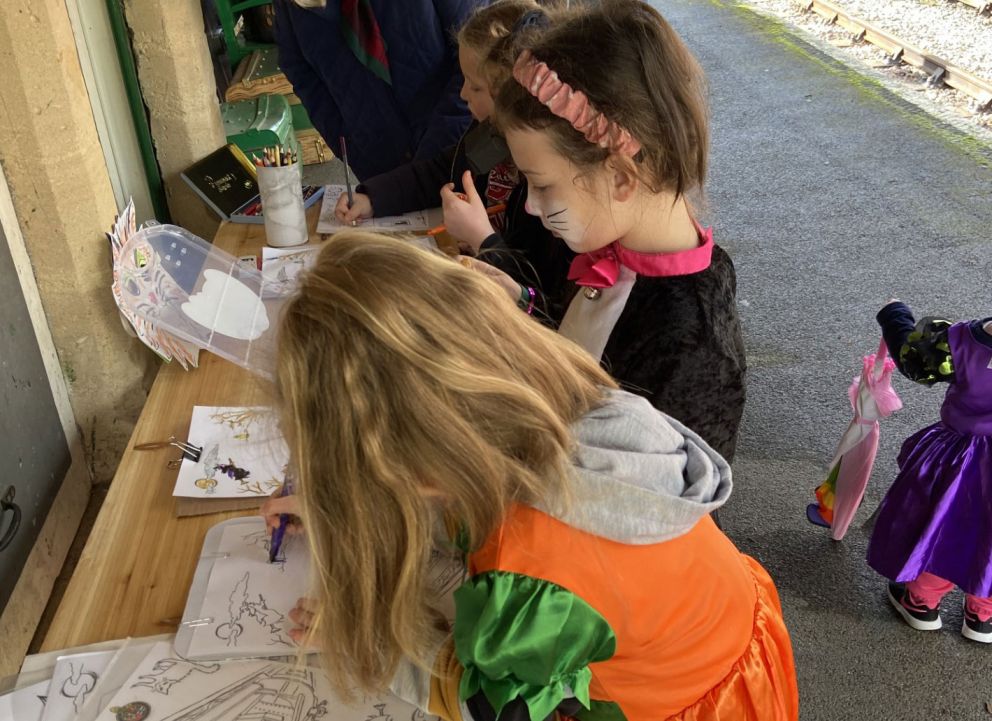 Gail Coleshill
New tables & benches
Volunteers at the station were very pleased with the new tables and benches grant aided by 'Groundworks' through the Tesco Bags offer. Their size enables them to fit onto the platform whilst allowing passengers to move around them to the trains.
Volunteer gardener Gail Coleshill was on hand with specially created Halloween colouring pictures based on ghosts and ghoulies on the wagons and the station building. She said:
"The benches and tables were ideal for children to sit at and colour and we had a constant stream of very artistic children with their splendid pictures".
Further up the platform were more tables with plants for sale and benches for people to rest while waiting for the train.
Special Events organiser Steve Jones was very pleased with the success of the day overall:
"It was a very special day for us being the first running day for visiting steam loco Kilmersdon and we were very glad to be able to offer activities on the platform as well. We usually have activities over by the buffet car and emporium but these additional tables and benches enabled us to extend our event even further".
Kilmersdon's next steamings:
Kilmersdon will next be steaming on Sunday November 12th when she'll be hauling our standard train service.
The locomotive will also haul our ever popular Santa Specials in December starting on Saturday 2nd. Advance booking essential to avoid disappointment. Go to the Santa at the Station event page to find out more and to buy tickets.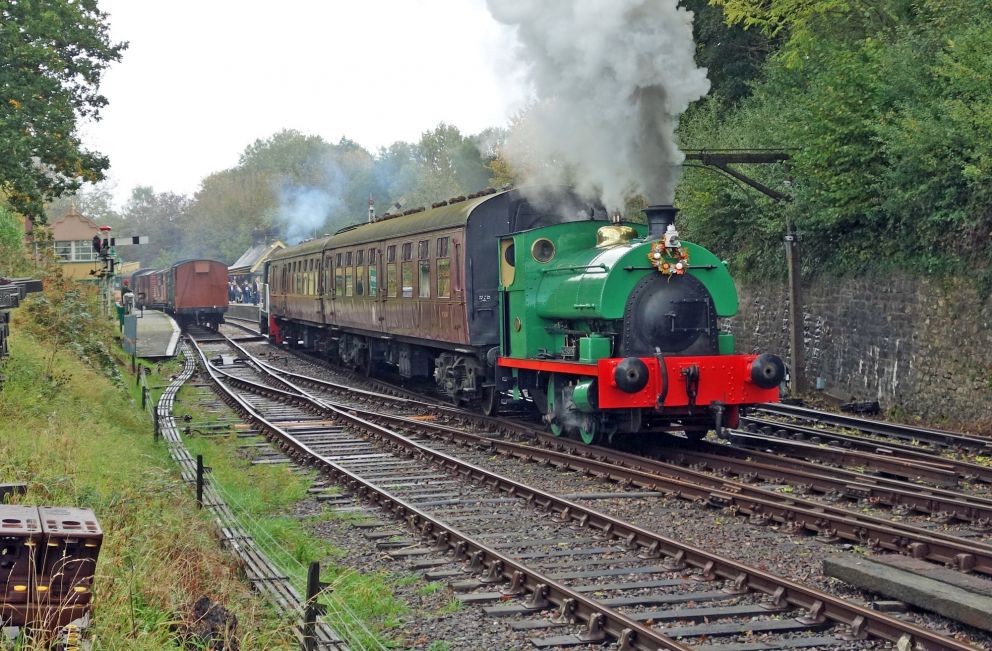 PS
Published By:
Patrick Stevenson 30th October, 2023