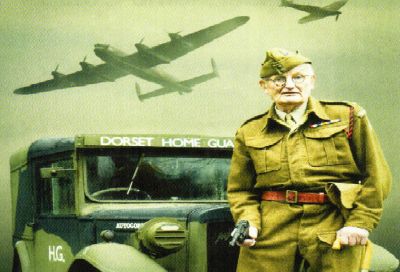 Dale Johnson
Latest news on our WW2 Pill Box museum
Starting on Saturday July 24th we welcome Dale Johnson t0 our railway to act as guide to our excellent Pill Box museum - he's volunteered to do this a couple of times a month. Dale is a well know Home Guard re-enactor, historian & lecturer. He'll be wearing Home Guard uniform and will be driving his 1933 Austin Seven HG vehicle in which he's done 52,000 miles since purchasing it in 2009!
If you're thinking of coming to Midsomer Norton then a visit to the Pill Box is a must - especially if Dale is around. Consistent with the Austin theme don't forget we also have our visiting steam loco Kitson 5459 "Austin 1" which will be hauling passenger trains on the 24th and regularly throughout the summer. Click here to buy tickets
The Pill Box on our site is a Type 24 and the structure was part of the GHQ Stop Green Line. Pill Boxes were designed by the War Office as shell-proof and were constructed by private contractors with civilian labour supplemented from the Pioneer Corps. Often they were built in remote areas making it impossible to get heavy equipment like cement mixers on-site so building had to be done by hand. Many "fiddles" were perpetrated by workmen who often "found favour" with local farmers by "selling" them bags of precious cement at knock-down prices. The Pill Box was manned by members of the 4th Somerset (Frome) Battalion of the Home Guard. Formed in 1940. This Battalion contained 2,468 officers and men plus 112 women volunteers.
Published By:
Somerset & Dorset Railway Heritage Trust 19th July, 2021