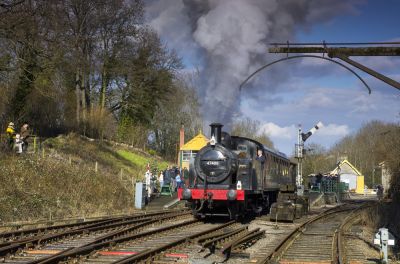 Jinty
Railway Anniversary Celebrated
50 years ago, our fabulous Somerset & Dorset Joint Railway was closed.
The two weekends' steam events of February 27/28 and March 5/6 commemorating this sad event saw smiles all round though, with the Jinty and Sentinel engines attracting thousands of visitors. Some 20 years after rebuilding began at Midsomer Norton, it's been an pleasure to be able to meet so many visitors and to see steam engines again running through the beautiful north Somerset countryside.
Our volunteers were overwhelmed by the number of kind comments and people who have signed up to become members.
The Signal Box was formally opened by Councillor Ian Gilchrist, the Chairman of Bath & North East Somerset Council. Also visiting were Midsomer Norton Mayor, Paul Myers, and local MP, Jacob Rees-Mogg.
Reaction on social media to the return of steam-hauled passenger trains on S&D metals has also been overwhelmingly supportive.
The first public steamings of Sentinel No. 7109 after 56 years have been universally appreciated, with thousands viewing and commenting on Facebook footage of Midsomer Norton's "chain powered pocket rocket".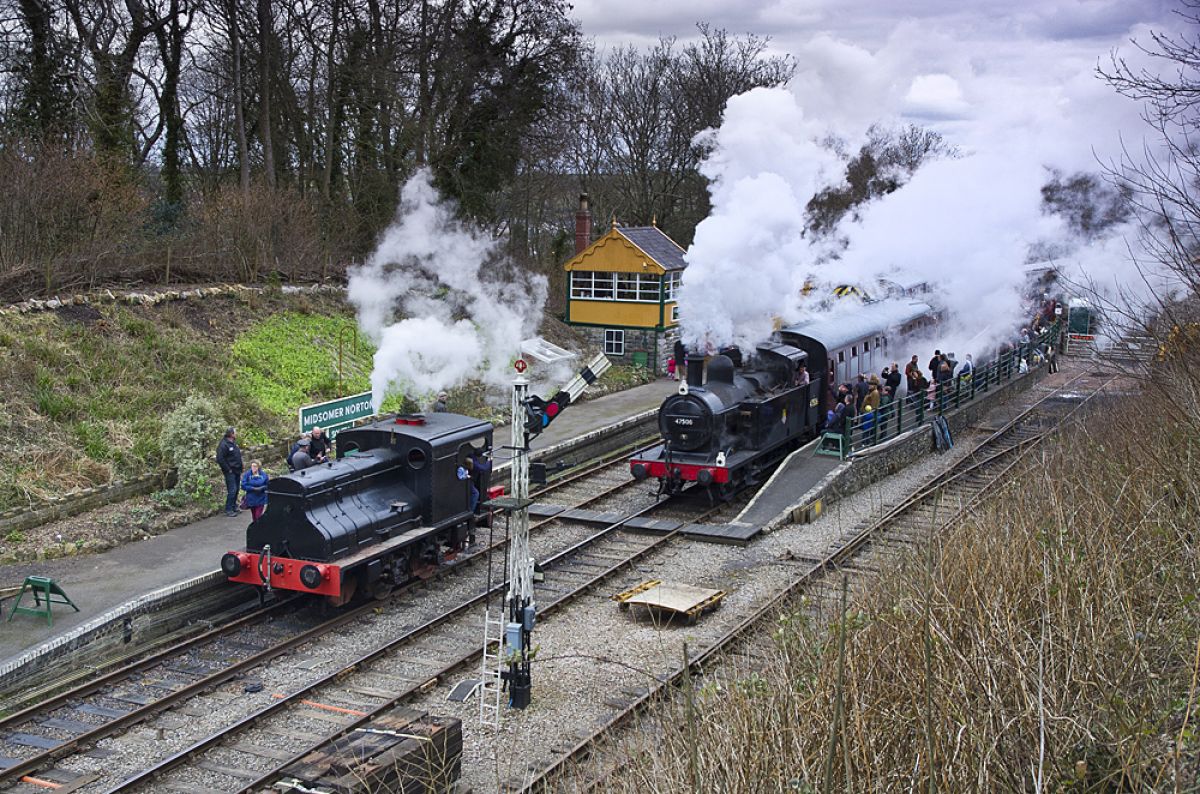 Published By:
Somerset & Dorset Railway Heritage Trust 6th March, 2016