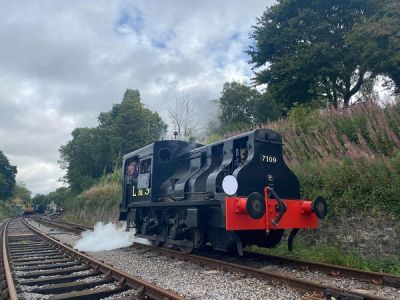 Matthew Paul
Return of Steam hauled passenger trains.
We are pleased to announce that following the completion of a refresher course by a number of our steam crews, that the railway will be offering steam-hauled passenger trains in September - the dates are the 6th and 20th. Tickets are on sale now - https://sdjr.digitickets.co.uk/event-tickets/27961?catID=28295&
The railway will continue operating passenger trains on every Sunday throughout October, a decision will be made in mid-September, as to which of the October trains will be steam hauled and those that will remain diesel hauled.
Please note that the departure time for trains have been adjusted with trains now leaving Midsomer Norton at the following times - 10:30, 11:30, 13:30 and 15:00.
The photos show Joyce and members of the steam crew undergoing refresher training earlier this week.
25th August, 2020