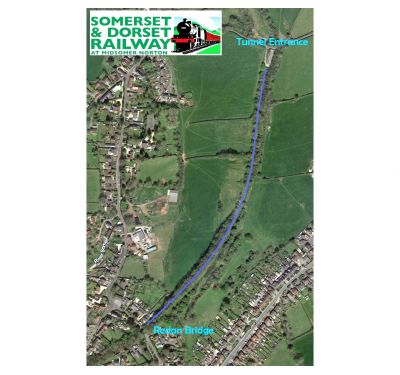 Google Earth
Strategic Somerset & Dorset Railway Trackbed Saved
The Somerset & Dorset Railway Heritage Trust is pleased to announce the purchase of an important section of the former S&D Main Line railway track bed. In so doing we have ensured that this land, which is vital if we are to achieve our long term expansion plans, will remain available for railway use
The Trust has purchased the section running from just south of the Chilcompton Tunnels to the Redan Bridge, a length of some 750 yards, together with several acres of adjacent former agricultural land which had to form part of the purchase. The Trust will benefit greatly from the ownership of this additional land.
The Trust has started an appeal to attract donations towards covering the costs of fencing between the trackbed and adjacent fields which we must install as part of our purchase agreement, along with other clearance and land management work for which we shall engage the services of a specialist contractor.
There are two ways to donate at the Trust's Website:

Click here to make a one-off donation

Click here to make a regular monthly donation
Alternatively, donations can be sent to Somerset & Dorset Railway Heritage Trust, Midsomer Norton Station, Silver Street, Midsomer Norton, BA3 2EY C/O Malcolm Barton - Trackbed Appeal

The Trust has met with Chilcompton Parish Council to advise of our overall strategy for the eventual reinstatement of an operational railway on the trackbed and have received their support.
Before The Trust can connect the newly purchased track bed to our existing running line, there remains the substantial task of removing the infilled cutting, leading up to the Chilcompton Tunnels and the second issue of both Tunnels being currently occupied by tenants of Highways England. The Trust continues to liaise with all key stakeholders over both issues.
As other heritage railways have shown, it is important to take a long term view of the railway's future no matter how formidable other obstacles may seem at present. The current Trustees are doing all in their power to lay the long term foundations for those who come after us to build upon.
An Up Train Sweeps Down from the Redan Bridge
A pair of 2Ps, Nos 40700 and 40564 sweep down the bank – over trackbed we now own – on their way to Bath with the 4.15 p.m. from Templecombe.
19th May 1956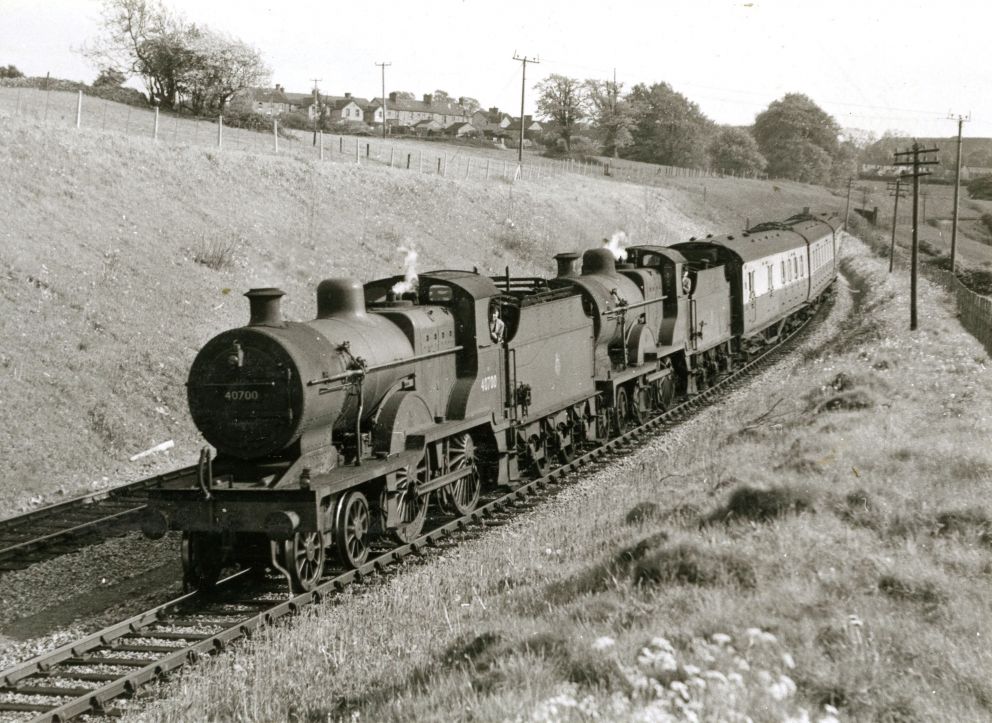 Copyright Ivo Peters - Courtesy of Julian Peters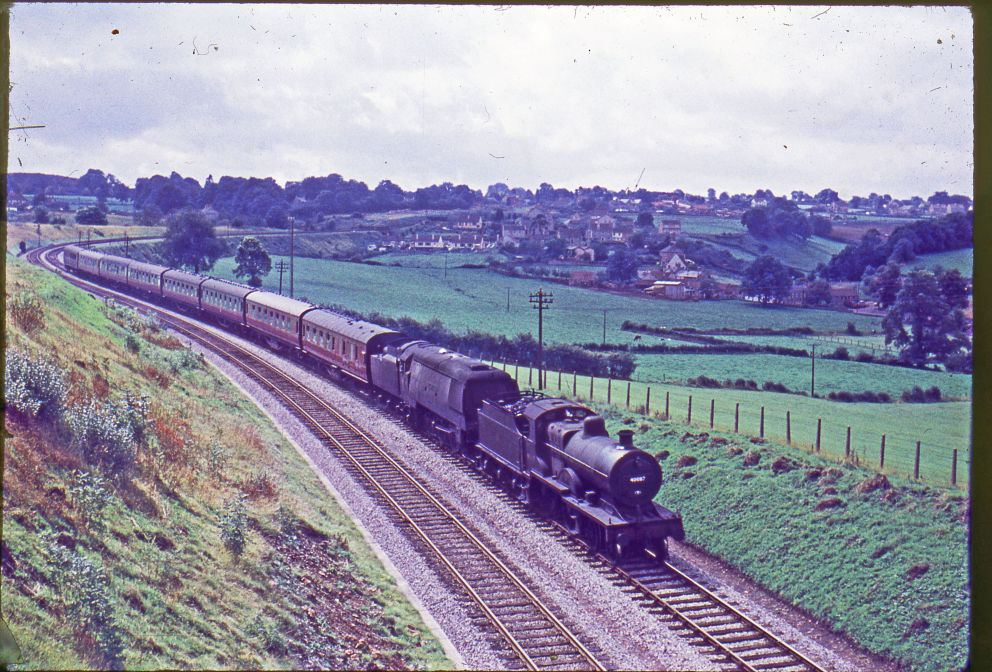 Copyright Roy Hobbs - Courtesy of the OnLine Transport Archive
In this image of an up express train we can see the trackbed that we now own from just south of the Chilcompton Tunnels to the Redan Bridge Chilcompton - some 750 yards.
The additional land we own is to the left of the train.
"Then and now" images are simply not possible at the moment because of the extensive tree growth which blocks the view from where the 1961 image was taken
Published By:
Somerset & Dorset Railway Heritage Trust 11th November, 2023