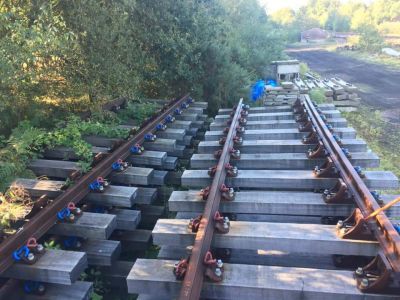 Track Fund Appeal
This generous donation requires the Trust to act quickly to retrieve the items, and it is estimated that transportation costs will be in the region of £15k. We estimate there are at least 10 lorry loads of materials to be recovered.
As you can see from the photo, the items are in an excellent condition, and will be key to the Trust's plans for further siding space and engineering facilities.
We've already had one member generously donate £1200 towards the costs, but would like to ask our supporters if they could assist with funding. If you can assist, any size donation will be gratefully received! Please visit our website to donate online, or donations can be sent to the station c/o Track Fund.
Thank You.
Published By:
Somerset & Dorset Railway Heritage Trust 14th October, 2019