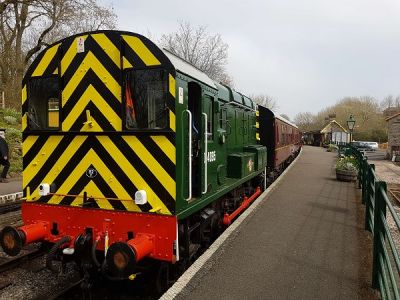 Brian Litherland
August Services - Grand Reopening -2nd August! Tickets now on sale.
Tickets MUST be purchased in advance via the website and you have the choice of four train times.
10:00, 11:30, 14:00 and 15:30 hrs.
Tickets are priced at £25 for a compartment that holds a maximum of eight people and includes a £5 voucher for the buffet car.
We are advising pre-booking of compartments. However, it is also possible to book on the day.
Learn about our new train services.
What will be different?
Timetable - you must travel on the set service at the specific times booked. You can only travel if you have booked in advance. You cannot purchase tickets on the day.
Compartments are for a maximum of eight people.
As part of the booking process, the name of the lead visitor and their address/postcode will be required as part of the Government 'track and trace' policy.
You will be guided as to how and when to board the train by the Travel Ticket Inspector and/or Marshal.
You should wear a face-covering when boarding / alighting from the train and walking down the train corridor.
It is not necessary to wear your face covering once you are in your compartment.
We ask all passengers to remain in their compartment with the door closed during the journey. When the train arrives back at Midsomer Norton station, the Travel Ticket Inspector and /or Marshal will advise you when you may safely leave the compartment.
Tickets - We are only selling tickets for compartments at the moment, and you must purchase these in advance for a specific train time. You cannot purchase tickets on the day.
We have the safety of passengers and staff as the number one priority.
In line with government guidelines and to ensure you enjoy your day and stay safe, we've put a number of procedures in place which you'll need to read before your visit which will be available on our website.
Published By:
Somerset & Dorset Railway Heritage Trust 16th July, 2020