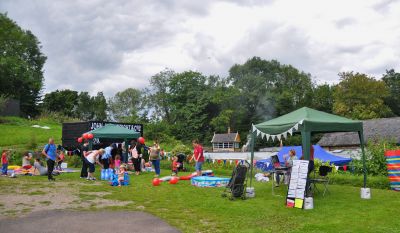 Fun Day Out at Midsomer Station
There is no sea at Midsomer Norton but Sunday was a lovely sunny day for sand and water play at the station. Wansdyke Play Association organised the beach and shelter and station volunteers provided extra toys. Face painter Hayley Spiller added to the fun with her special artistic face painting. A special favourite with the toddlers was the Thomas the Tank engine roller coaster which was never still. Joyce, the station's resident little steam engine, joined in by chugging up the line taking children and their families for rides in the heritage coaches. The buffet car was busy all dayselling lots of ice cream and seaside eats and the station shop set up an outpost stall near the beach, which did a roaring trade in seaside gifts.
Parents and grandparents were pleased to find a day which was directed towards children's activities.
Jane and Bob Tucker brought their grandchildren. They said
"This was a well organised excellent 'Fun Day out'. We took our grandchildren aged between 7 months and 3 years. They loved the steam train rides, sandy beach and face painting. All the Volunteers were so helpful and supportive to ensure that all our family could enjoy all of the amenities.
Event organiser Zaida Haworth was very impressed with the enthusiasm from families at the Play day
She said "Most of our events are directed to families so it was very good to have a special day here for children. We are hoping that they will return with their families to other events at the station.
The next events at the Midsomer Norton Station are the B&NES Heritage weekend on September 9th and 10th when the station and Museum will be open.
September 16th and 17th is a vintage 50s weekend with train trips.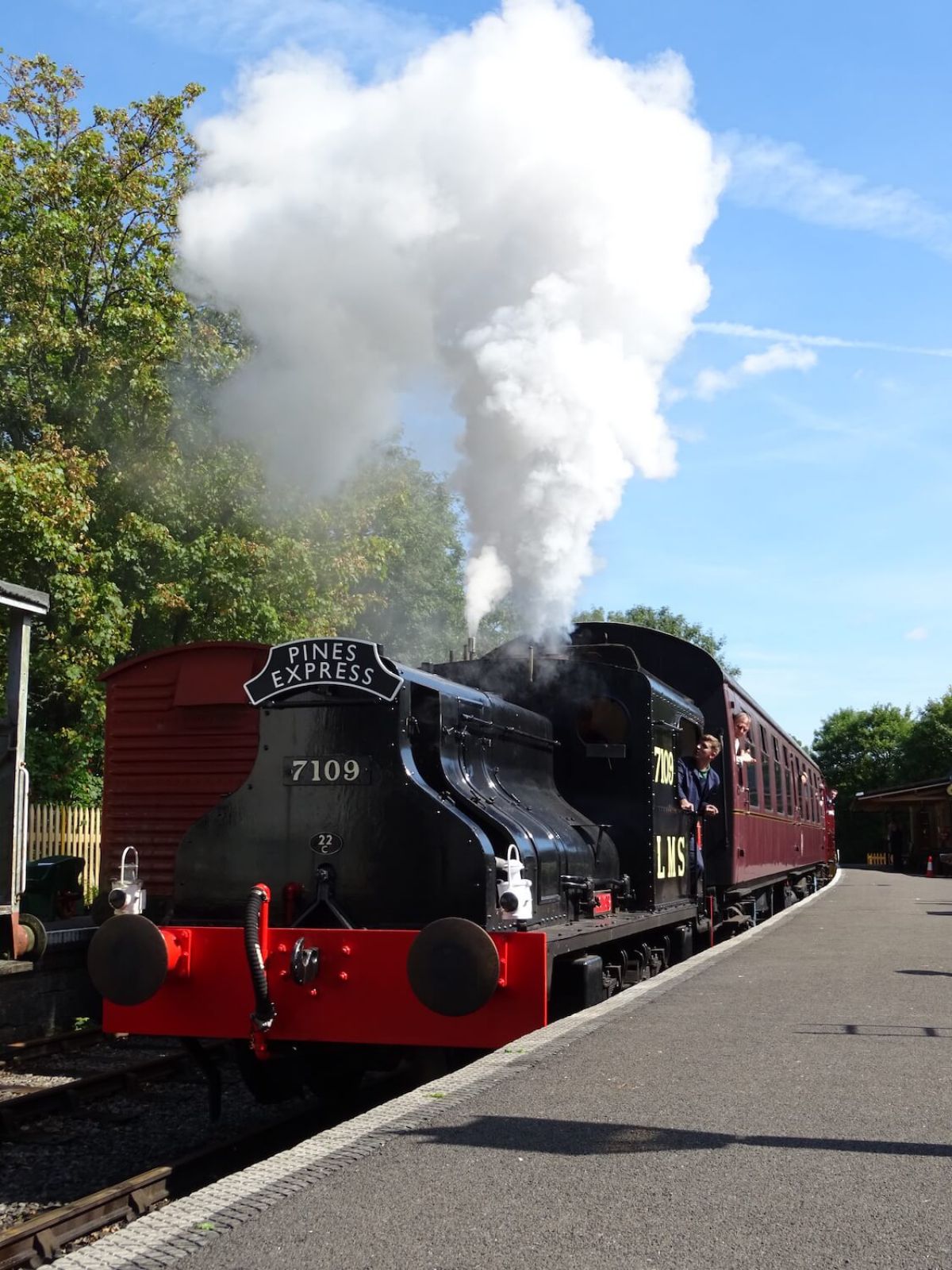 Published By:
Somerset & Dorset Railway Heritage Trust 14th August, 2017