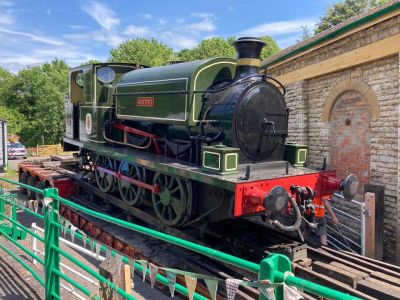 Graham Findley
Guest Steam Locomotive Arrives
We are very pleased to announce the arrival of our latest visiting steam locomotive - Austin 1 - from the Llangollen Railway.
The locomotive is on hire to us, until the end of September.
Our steam crews will be undergoing training and familiarisation on the locomotive from Sunday 27th June and the first passenger trains will be operating behind her from Saturday 3rd July at our gala event.
More news to follow about this exciting arrival.
Published By:
Somerset & Dorset Railway Heritage Trust 16th June, 2021