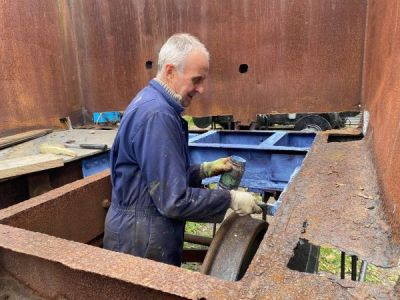 Andy Chapman
Wagon Restoration Update - October 2020
Our small team of dedicated wagon enthusiasts continues to make progress with the restoration work on our two mineral wagons. The speed of their progress is very much dependant on the flow of money into the appeal which enables the Trust to order new steel plate to replace that which has had to be cut away from the sides and bottom of the wagon.
Please consider making a donation, no matter how small to enable this work to continue. Donate here.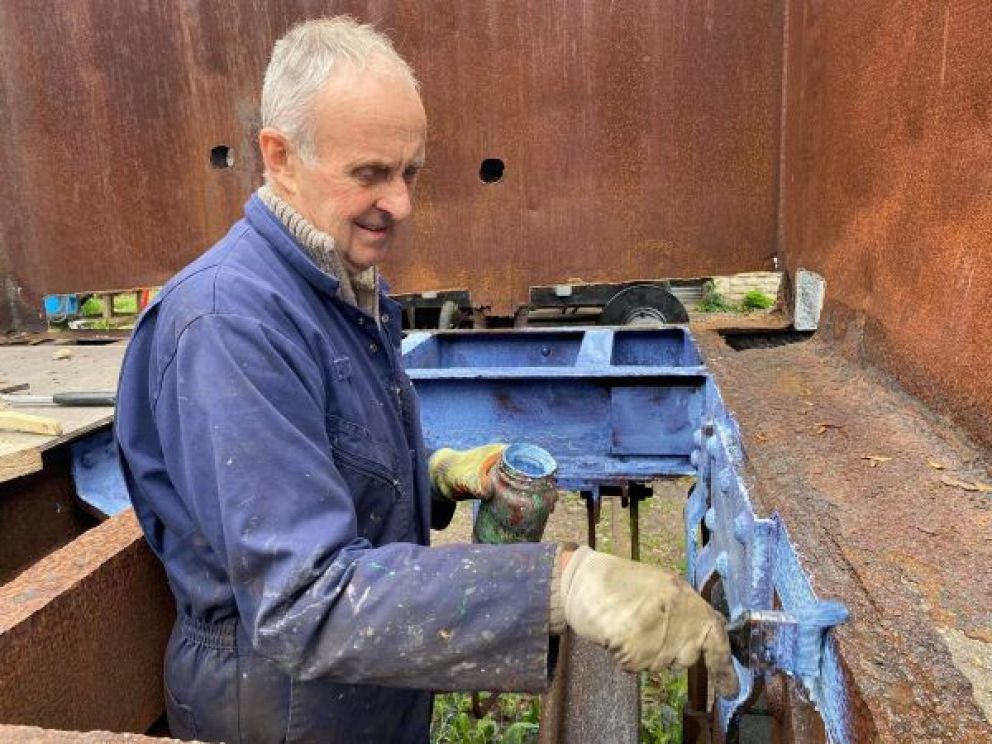 Andy Chapman
In the first two photos, we see one of our volunteers Alan Humphries applying Hydrate 80 to the frames on wagon B160073 to prevent them from rusting any further. Hydrate 80 provides powerful protection to rusted steel surfaces, its electrochemical function stabilises existing corrosion by converting the iron oxides into a protective metal complex, it also combines with surface moisture and oxygen depriving the corrosion process of the conditions it requires and thus providing a better surface for paints and other coatings to be applied too
More progress on the restoration of the wagons with the removal from B577004 of the corroded floor plate today using a Plasma cutter.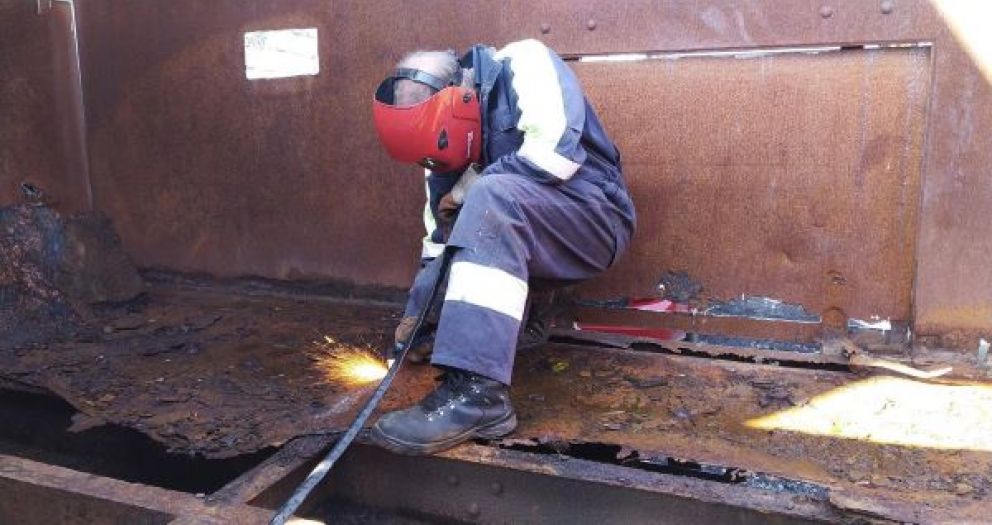 Andy Chapman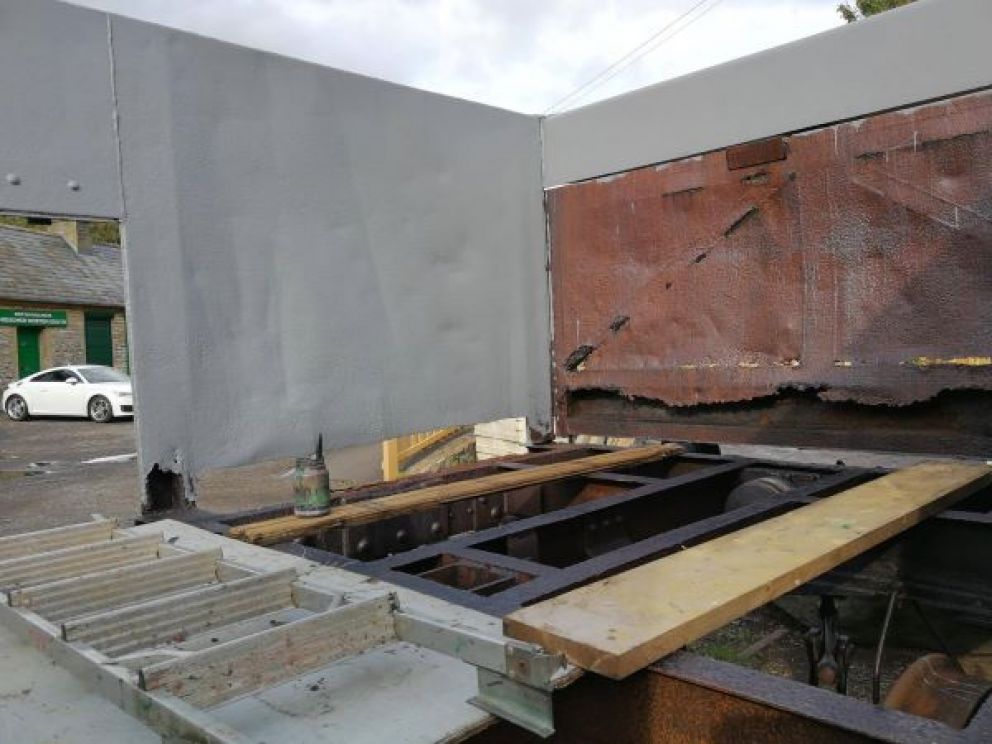 Steve Jefferey
The inside of wagon B160073 has continued to be treated with Hydrate 80 and grey primer applied. The framing above the end door can be seen sporting a fresh coat of primer. The end door itself will be attended to shortly.
Steve Jefferey
One of the side doors has had the heavily corroded angle iron mounting section removed from the hinges. New angle iron which has been procured already will be welded in position on the wagon frame and the heavy door securely offered up before holes are drilled.
View of wagon B160073 showing where rotted sections of body side have been removed. The new steel which has been shaped to go in these areas is due to be delivered next week. Each will be positioned and the body side marked. The new section will then be removed a temporary straight edge used to make a clean cut before new section is repositioned and welded.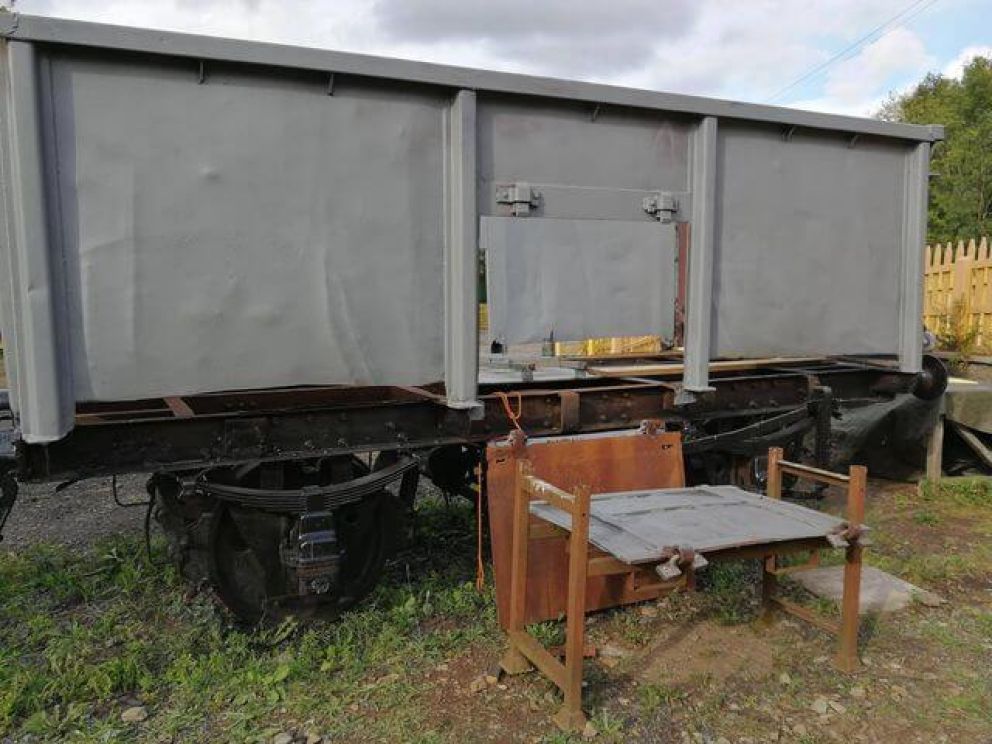 Steve Jefferey
Published By:
Somerset & Dorset Railway Heritage Trust 2nd October, 2020