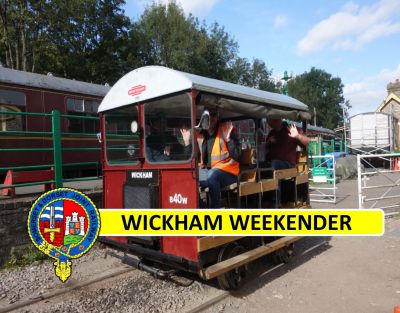 PS
Wickham Weekender
Fancy something a bit different? Our Wickham Weekender event on Saturday 8th July and Sunday 9th July will give visitors the opportunity to ride on 2 different Wickham Trolleys along the restored Somerset & Dorset railway at Midsomer Norton. We'll have our resident Type 27A (B 40W) and we're delighted to welcome a guest Wickham for its first public outing - a smaller version which is a Type 8S (Works No. W4165) which is in its 75th year - like its owner! There is some more information below on the background for both these fascinating vehicles.
Due to the different capacities of the 2 vehicles and to give everyone an opportunity of at least one ride on both we're breaking the day down into 4 hour long sessions during which either trolley can be ridden - they depart roughly every 15 minutes during each session. Subject to demand it should be feasible to have more than one go during your booked session. If you get really hooked on Wickhams, and subject to availability, you can book another session later in the day at the station.
Important note regarding the smaller Type 8S trolley - we're sorry but adult passengers only due to the capacity of just one in addition to the driver. No such restriction applies to the larger Type 27A trolley.
The hour long sessions start at 10:00, 11:30, 13:30 & 15:00. Session prices are £5.00 for adults & £2.50 for children aged 4-16, children age 3 & below go free.
The station shop, buffet serving drinks & snacks, second hand Emporium and the Museum will be open.
Email [email protected] for more information.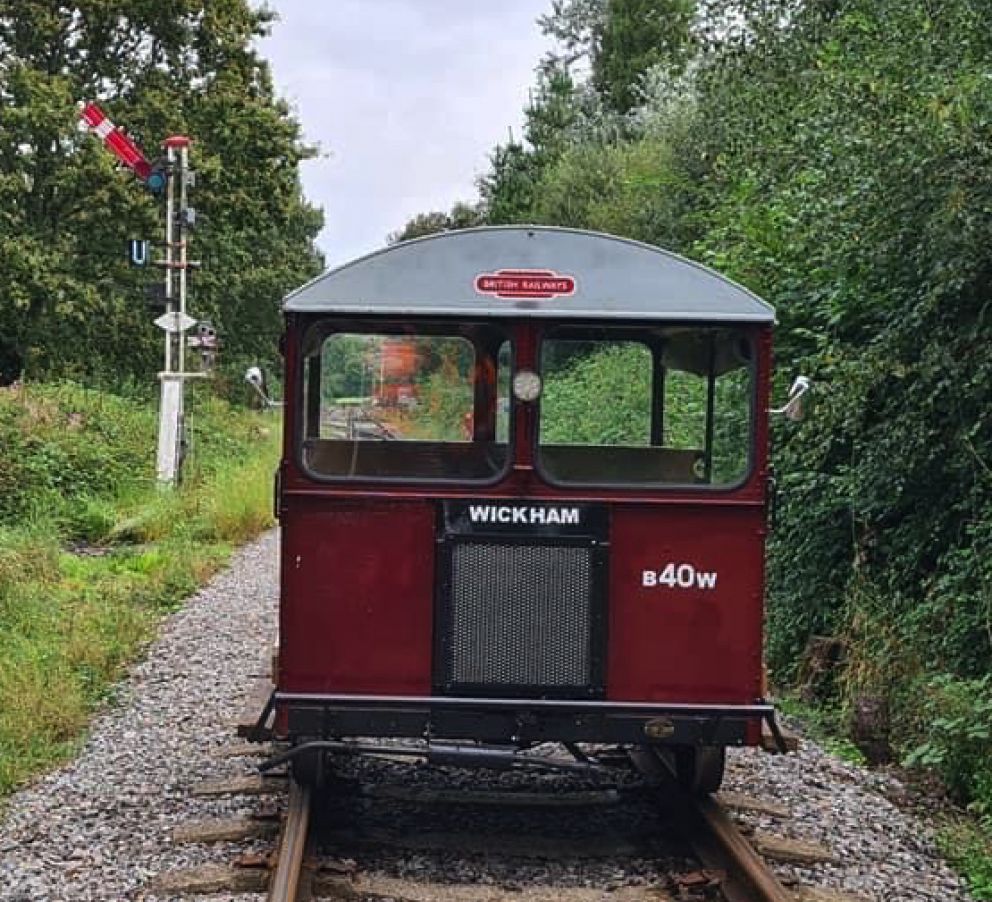 Wickham Trolley B40W - historical and technical notes
These vehicles were mainly used for track inspection purposes and the one we have (a Type 27A) was originally supplied by D Wickham & Co Ltd to BR Western Region, Oxford in 1956. It was allocated to various localities, mainly in Wales, until sold by BR in 1986. There then followed spells at the Narrow Gauge Railway Centre of North Wales, storage at Nuneaton, and then in 2011 to a new private owner in Dorset. Finally moved to Midsomer Norton in 2016 in "kit form" to undergo full restoration which was completed in 2019. Originally powered by a Ford 10hp engine it now uses the engine from a Reliant Robin! These trolleys were no stranger to the S&D and the last railway vehicle to be removed from Evercreech Junction was a Wickham!
Wickham Trolley Type 8S. Works No.4165 – brief historical notes.
Originally shipped to BR(W) from Wickham Factory at Ware in 1948. Acquired by P. D. Nicholson from BR Bangor plant/pw depot 1977.
Moved with several other Wickhams of differing types to the yard of T. Glyn Williams & Co, Blaenau Ffestiniog Industrial Estate – adjacent to Gloddfa Ganol tourist attraction, Oakeley Quarry, Blaenau Ffestiniog. As far as is known it was never placed on public display but kept in a secure compound.
Later moved to storage at the narrow gauge Vobster Light Railway, Somerset. Then to Radstock (North Somerset Railway project) and from there to storage at a non-public area at Cranmore, East Somerset Railway with other small items of stock as part of the agreement with the Frome-Radstock project. However, 4165 was not off loaded from the lorry on arrival as the owner of the vehicle said he'd like to have it in his works in Shepton Mallet 'to get it working'. Wickham 4165 lingered on in Alan Connock's engineering works, standing up against the wall, untouched for many years.
In 2017 agreement was reached with Andrew Woodhall and Peter Bennett of the Vale of Berkeley Railway project at Sharpness, for its long-term loan and eventual use in return for a full, accurate restoration.
This every extensive and very high standard restoration was completed in 2018. Although it has appeared at steam rallies on static display promoting the VofBR, as far as we know it has never been operated in public until now – in its 75th year (like its owner!) who has yet to see it running in 52 years apart from a static engine start-up at Sharpness. So the prospect of seeing it in operation at Midsomer Norton is exciting indeed!
Peter Nicholson June 2023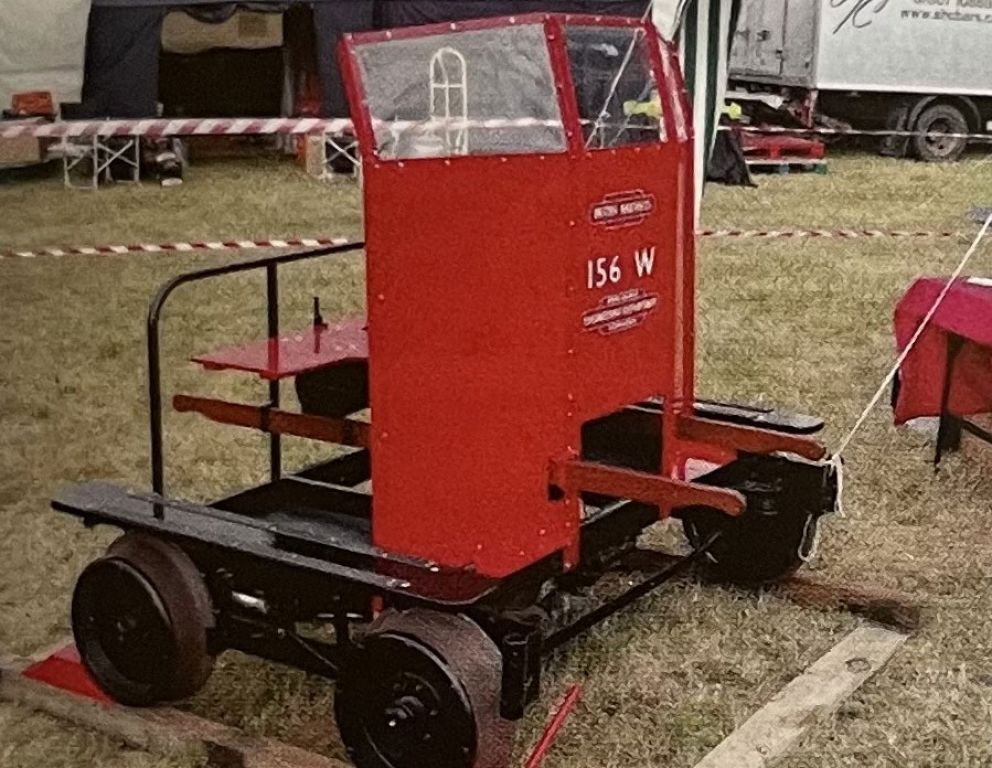 Peter Bennett
Published By:
Patrick Stevenson 19th June, 2023